Registrado: 05 Oct 2005 20:42
Mensajes: 2623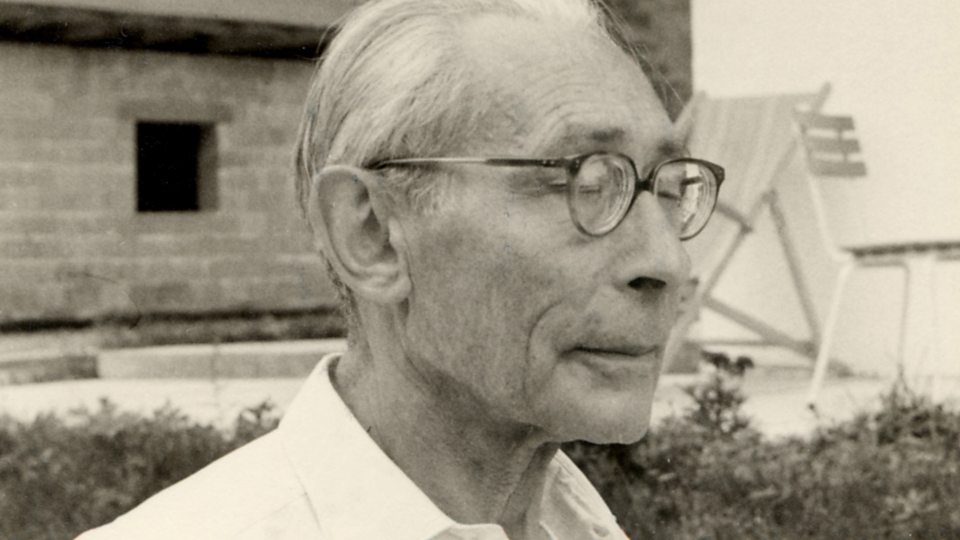 Hans Gál (1890-1987) Gál was born to a Jewish family in the small village of Brunn am Gebirge, Niederösterreich, just outside Vienna, the son of a doctor, Josef Gál. In 1909 his piano teacher Richard Robert (who also taught George Szell, Rudolf Serkin and Clara Haskil) appointed Gál as a teacher when he became director of the New Vienna Conservatory. From 1909 to 1913, Gál studied music history at the University of Vienna under music historian Guido Adler, who published Gál's doctoral dissertation on the style of the young Beethoven in his own Studien zur Musikwissenschaft. From 1909 to 1911, Gál studied composition in two years of intensive private study with Eusebius Mandyczewski, who had been a close friend of Johannes Brahms, and with whom he was later to edit ten volumes of the Complete Edition of Brahms's works, published by Breitkopf & Härtel in 1926. Mandyczewski became a "spiritual father" to him. In 1915 Gál was the first recipient of the new Austrian State Prize for Composition for his first symphony, though he later discarded this work and its successors, as well as a large number of works composed up to that time. During World War I he served in Serbia, the Carpathians and Italy. He returned from the war with a completed opera, Der Arzt der Sobeide, which was performed in Breslau (modern Wrocław) in 1919 under the conductor Julius Prüwer. After World War I the political situation in Austria was extremely difficult, exacerbated by runaway inflation. Gál was appointed to the (initially unpaid) post of Lector for music theory at the University of Vienna (a post once held by Anton Bruckner). Despite the financial difficulties he married Hanna Schick (a relative of the philosopher and psychologist Wilhelm Jerusalem). His second opera Die heilige Ente (The Sacred Duck) received its première in Düsseldorf in April 1923 under George Szell and was performed with continued success in some twenty theatres. Together with his third opera, Das Lied der Nacht (The Song of the Night), it established his wider reputation. In 1928 he won a Columbia Schubert Centenary Prize for his Sinfonietta, later retitled his First Symphony. In the following year, with the support of such important musicians as Wilhelm Furtwängler, Fritz Busch and Richard Strauss, he was appointed to the directorship of the Mainz Conservatory. The next three years were among the happiest and most productive of his life.

The rise of the Nazis in Germany brought Gál's career in Mainz to an abrupt end on account of his Jewish ancestry. When the Nazis took over Mainz in March 1933, he was instantly dismissed from his post and performance and publication of his works in Germany were prohibited. His fourth opera, Die beiden Klaas (Rich Claus, Poor Claus), which was to have received a double première in Dresden and Hamburg, was cancelled and wasn't performed until an English translation was presented by York Opera in 1990. He and his family returned to Vienna, but the shadow of the German Reich was already clearly evident in Austria, and he could find no permanent position. Immediately after the Anschluss in 1938, Gál fled to London, with the intention of emigrating to the United States. However, he remained in Britain, where he met the musician and scholar Donald Tovey, who invited him to come to Edinburgh where Tovey taught at the University. There were no permanent openings for professors, but Tovey found him some work in late 1938, and when the war broke out in 1939 the Gáls moved to Edinburgh permanently. In 1940 he was interned as an enemy alien in Huyton Camp near Liverpool and Central Camp in Douglas, Isle of Man, from May through September. After his release he returned to Edinburgh, where he would remain for the rest of his life. He had continued to compose throughout this time, publishing his Second Symphony in 1942. He became a lecturer in musical education at the University of Edinburgh in 1945, where he taught until retiring in 1960. In Edinburgh he was a respected member of the local musical scene, and one of the founders of the Edinburgh International Festival in 1947. His later honours include the Grand Austrian State Prize for Music (1957), appointment as an Officer of the Order of the British Empire (1964) and the Austrian Cross of Honour for Science and Art, 1st class (1971).

Wikipedia

Das Lied der Nacht, balada dramática en tres actos (1924–1925). Fragmento.



_________________